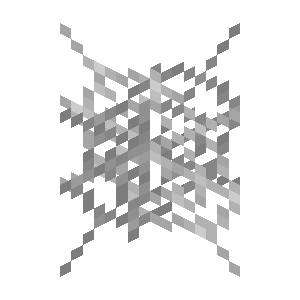 This page is unfinished.
It's missing information or has become out of date. Here's how you can help: Accurate gem rewards, tiered achievements information.
UHC remastered was re-implemented on September 20th 2020 and in October of the same year UHC Remastered was implemented as a full Mineplex game. This game was previously known as Ultra Hardcore.
Summary
A player is partnered with either a random user or a member of a party and is spawned in a stained glass box in the sky. Once the game starts you are dropped and the game has started. Ores are randomly generated all over the map to prevent X-ray. Once grace period is over after the beginning of Day 2 enchantment towers and brewing towers start to appear, and their coordinates are announced in the chat. Player heads are dropped after a player has died and you are given regeneration when clicking on them. Players must surround it in gold ingots in order for it to be useable. The 1000x1000 border slowly shrinks making the game end faster. There is only 1 map named East Hills.
Achievements
| Achievement | Requirement | Reward |
| --- | --- | --- |
| Lucky Miner | Equip a full set of iron armor within 10 minutes of the games starting. | 1200 gems |
| Useless | Craft a diamond hoe. | 1200 gems |
| I will survive | Drop down to half a heart before healing back up. | 1200 gems |
| The lie | Eat a cake | 1200 gems |
UHC Winner

| Level | I | II | III | IV | V |
| --- | --- | --- | --- | --- | --- |
| Requirement | 1 | N/A | N/A | N/A | N/A |
| Reward | 1000 XP | N/A | N/A | N/A | N/A |
UHC Killer

| Level | I | II | III | IV | V |
| --- | --- | --- | --- | --- | --- |
| Requirement | 25 | N/A | N/A | N/A | N/A |
| Reward | 1000 XP | N/A | N/A | N/A | N/A |
Rewards
| Gem Amount | Action |
| --- | --- |
| 3 gems | One kill |
| 16 gems | One win |
| 2 gems | Participation |
| 30% more gems | Amplifier |