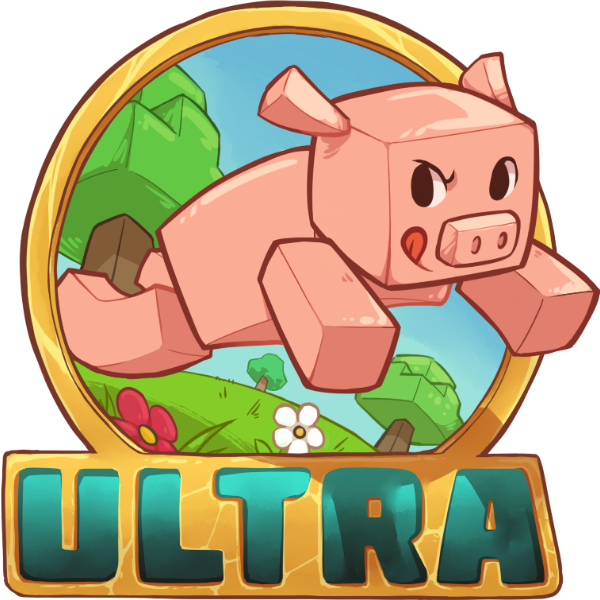 The Ultra rank, also simply known as Ultra, is a premium rank that was made available on Mineplex on June 27th, 2013, the same date when ranks were introduced. Ultra rank costs $9.99 for a lifetime purchase and $4.99 per month for a subscription purchase. Compared to all other current ranks, Ultra has the fewest benefits.
Benefits
Edit
Current Benefits
Edit
All Member benefits
Blue Ultra Tag
1 Mythical Chest monthly reward
Priority access to servers (removes in-game advertisements)
50% more Treasure Shards after Games.
Join full servers
Removed Benefits/Aspects
Edit
Monthly price of $19.99.
7500 Coins monthly reward.
Gem earnings for a minigame doubled.
Access to Premium Servers.
Exclusive access to Beta Test Servers
Individual Ultra ranks for a game; not a universal Ultra rank.
30 Gem Boosters.
Apply for staff.
Disable the 3 second chat delay.
Changelog
Edit
Main article: Updates
October 3rd, 2014 - Friends, Ranks, Map Edit
Ultra and Hero ranks now receive monthly bonuses.
Ultra has a 25% more chance to find Game Loot.
September 16th, 2014 - Ranks, Leaders, MS Edit
Announced the selling of permanent Ranks permanently.
Lifetime and Subscription rates are now almost completely identical.
Altered Ultra benefits (see above).
September 13th, 2014 - Tournament and Ranks Edit
Announced the selling of permanent ranks for a limited time.
July 18th, 2014 - Ultra for $4.99! Edit
Announced the selling of monthly Ultra rank for $4.99.
December 21st, 2013 - Christmas Time Edit
Announced 50% sale of ranks.
Removed individual game Ultras.
July 21st, 2013 - Mineplex Store Sale! Edit
June 27th, 2013 - Big News Edit
Introduced new rank Ultra.